This tutorial will go over adding Size Charts for you to display on items. Size Charts are usually provided by Suppliers/Vendors indicating how their goods are sized based on a shopper's personal measurements.
Keep in mind, if your store was created before 07/14/2021, you may need to have your store's template updated to support this functionality. Please submit a request here if you require that.
Article Sections
Add Size Charts to your Store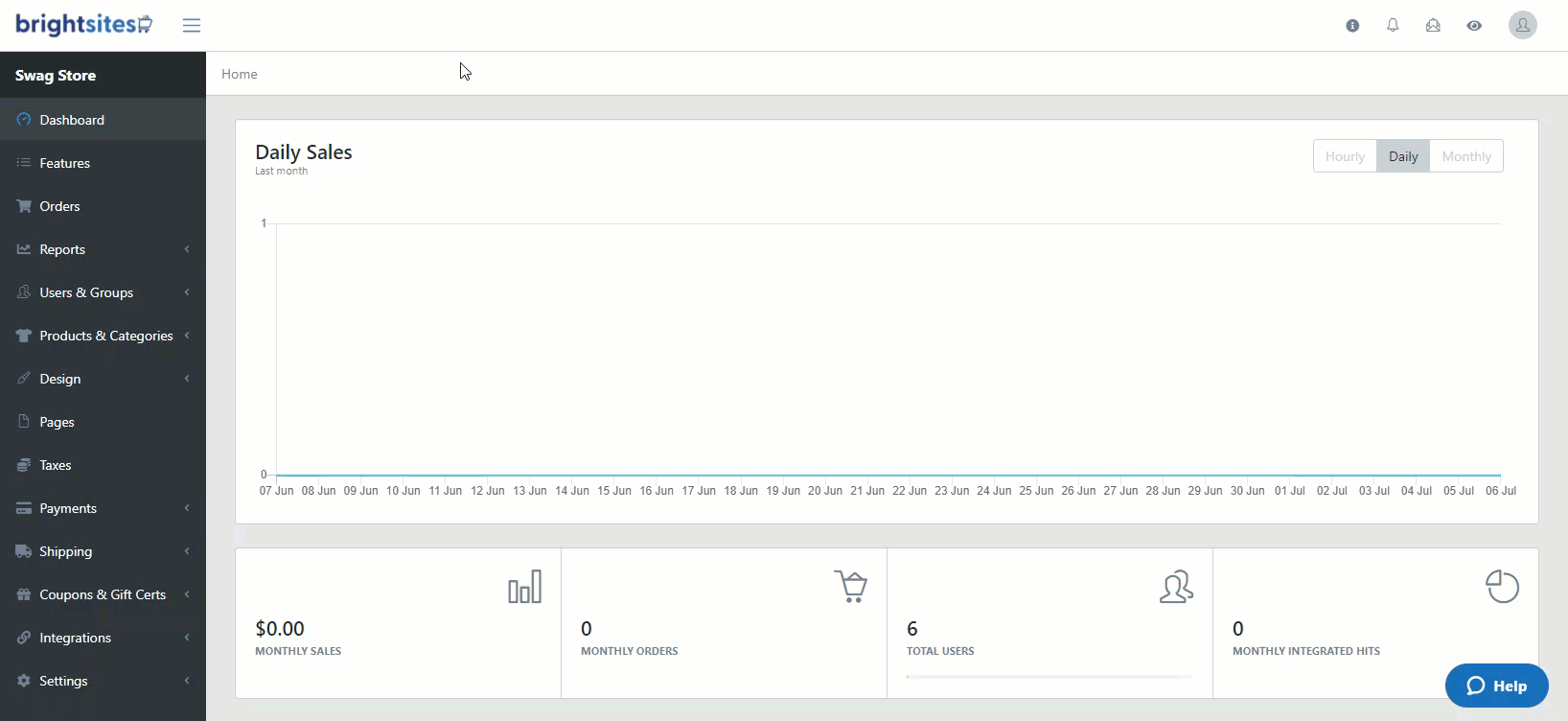 To add Size Charts to your store:
After logging into your store's admin area click Products & Categories, then click Size Charts.
Next, click New Size Chart.
On the next screen, input a Size Chart Name. This is what is displayed on specific product pages after you have added them to items.
Next, you would drag and drop (or click to upload) your Size Chart file (.jpg/.jpeg, .png, and/or .pdf are supported).
Then click Save when finished.
Now that you have added Size Charts to your store, you would proceed with adding this to specific items.
Add Size Charts to a Specific Item
To add Size Charts to an Item:
Click Products & Categories, and click Products. Then click edit (pencil icon) for a specific product.
On the Product Info tab, you will see a field for Size Charts.
Click into the Size Charts field, and select the size chart graphics that need to appear for the item (click "x" to remove an existing size chart).
Click Save when finished.
Now on the storefront, your users will see this display for that specific item and after clicking the Size Chart name, this will open a new tab displaying the graphic to them:
You can otherwise use Bulk Edit to Set, Add, and Remove size chart graphics for more than one item at a time on your store (1 - Click to add individually, or 2 - check the boxes for items, add a Size Chart, and click "save" after mass editing multiple items)
Notes
You are allowed to upload a maximum of 30 Size Charts into a single store.
Size Charts must be a .jpg/.jpeg, .png, or .pdf file to upload.
Stores created before 07/14/2021 will need to have a template update or a new template installed and published to support Size Charts on the storefront.
Size Charts will appear in its own "tab" on the storefront product page (similar to Quantity Discounts).
If you upload image files for Size Charts (.jpg/.jpeg or .png files), you can use the Image Editor tool to modify those.
Items added via Catalogs will not have Size Charts appear on them, even if they're added under another store. Size chart graphics are stored at the item level and the item must exist in the store under Products for it to have a Size chart.
When you copy items using Product Copy, this does not copy over Size Chart graphics added to that item (i.e. If you're using "organization catalog" to copy items from one store to another, Size Charts must be re-added under the store where the items are copied to).
Related Articles